Research
Latest News
New paper: The future role of protected areas in urban landscapes. Pages 53-58 in J. Breuste, ed. IALE Europe 2nd Symposium, Implementation of landscape ecological knowledge in European urban practice. ANL Laufener Spezialbeiträge 2011.Germany.

See my 5 minutes video seminar on Protected Areas in Cities recorded by Stockholm Resilience Centre.

See me and my collegue Dr Åsa Jansson lecturing on "Det gröna Stockholm" at Stockholm University Open lectures. (in Swedish)

My PhD thesis Urban shades of green. Current patterns and future prospects of nature conservation in urban landscapes was successfully defended February 4th, 2011. Read Abstract and Thesis!

Phoenix, Arizona US. (Photo: Sara Borgström)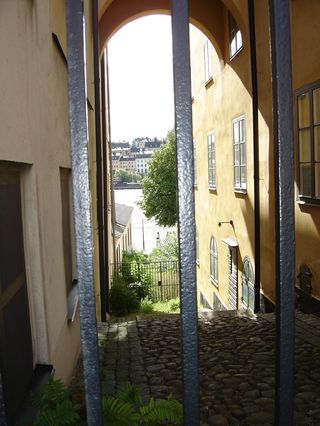 Riddarholmen, Stockholm, Sweden (Photo Sara Borgström)