News
July 2011
A guided tour July 3rd in Björnö nature reserve (Värmdö).
Updated program here.
May 2011
May 23 the audioguide at Våtmarken in Bergianska Trädgården is launched and the wetland itself is inaugurated. I have together with Albaeco and Naturens hus produced the audioguide that is available at OnSpotStory.
February 2011
Urban shades of green.

My thesis Urban shades of green. Current patterns and future prospects of nature conservation in urban landscapes was successfully defended February 4. Download the thesis here

My latest publication is out: Ernstson, H., S. Barthel, E. Andersson and S. Borgström. 2010. Scale-crossing brokers and network governance of urban ecosystem services: The case of Stockholm. Ecology and Society 15(4):28.
Next guided tour February 20th in Kyrksjölöten. Updated program.
I've been interviewed by Nordic Wellbeing e-magazine on green cities and green city life. Read here!
Sara's Green Room is continuously updated with environmental news and tips on how to get some nature into your daily life. Enjoy!
Older News
February 2008
Licentiate graduation "Challenges of urban nature conservation".
More here
October 2007
UrEc Information är nu startat. Företagets verksamhet utgörs bland annat av föreläsningar, naturguidningar, seminarier och skribentuppdrag. Mer information finns här.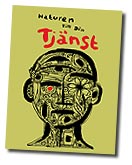 2007
I was an invited writer in the 2007 yearbook "Naturen till din tjänst" of the Svenska Naturskyddsföreningen (Swedish Society of Nature Conservation). You can buy the book here.
December 2006
My first scientific publication was published in Ecology and Society in december 2006 and can be found here.